Entrance, Door & Floor Mats
for information, color and size selections and prices click on the product below)
Indoor Floor Mats
smooth backed mats designed for use on hard surface floor

Scrape & Dry
Two types of yarn; one provides excellent
scraping action. the other removes moisture
Lustre Twist
Crush resistant nylon in a large selection of
colors, very economically priced

V-Rib
In our opinion the best all weather mat on the market

Straight Rib
Same durability as the V-Rib (above) only straight
versus the herringbone look

Plush Tuff
Hard to believe a mat of this quality can be so inexpensive

Duro Rib
Multi-directional bi-level pin dot construction of a
durable all weather yarn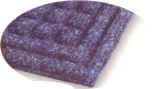 Royal Tire Tuff
Heavyweight recycled rubber backing with raised carpet covered
rubber circles and borders, large selection of sizes from 2' to 12' wide
and up to 60' long & economically priced
Indoor Floor Mats
with cleats on the bottom to help hold the mats in place on short loop pile commercial carpeting or on hard surface floors
Parquet Water Trapper
Raised rectangular rubber cleats under the carpet
surface provides dry walk platform prevents pile crushing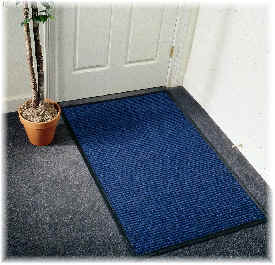 Absorba+Mat
Raised square rubber cleats under the carpet surface
provides dry walk platform prevents pile crushing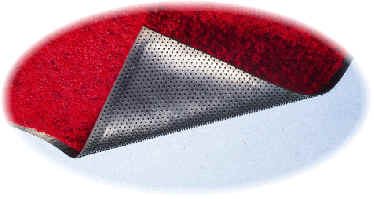 Lustre Grip
Molded cleats on the bottom help hold this mat in place on carpeting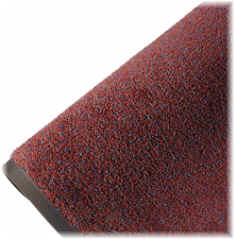 Gripper Plus (Best mat on the market)
48 solid and multi colors, permanent dye nylon on nitrile rubber floor mats
available in widths 3',4',5',6',7',8',9',10',11' & 12' up to 40' long


The Waterhog Collection
Indoor/Outdoor floor mats for carpet or hard surface floors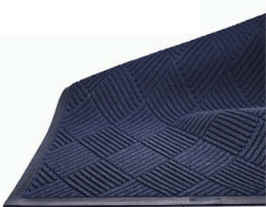 Waterhog Premier
Parquet diamond pattern with durable polypropylene yarn
on heavy duty raised rubber matting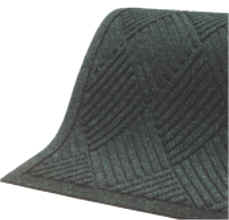 Waterhog Premier Fashion
Same as above but with the face yarn over the rubber
borders for a high end non-industrial look
Waterhog Premier Half Oval
Elegant pattern in the shape designed to add to the entrance
of any door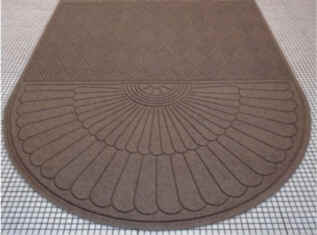 Waterhog Premier Round on One End
Elegant pattern in a shape designed to create a grand entrance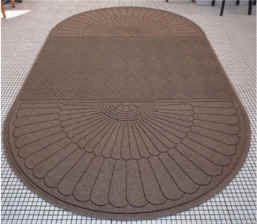 Waterhog Premier Round on Both Ends
Elegant pattern with rounded ends for a more unique decor

Waterhog Classic
Knob pattern with durable polypropylene yarn on heavy
duty raised rubber matting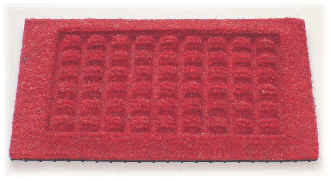 Waterhog Fashion
Same as above but with the face yarn over the rubber
borders for a high end non-industrial look

Outdoor Floor Mats
mats designed for use outside in the elements or indoors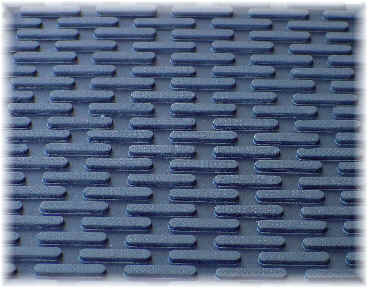 Super Kleen-Scrape
A X-heavy duty cleated top and bottom outdoor all rubber mat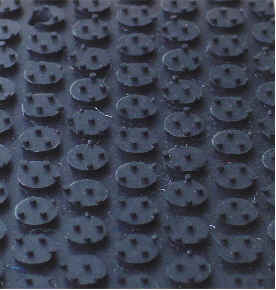 Safety Scrape
A heavy duty cleated top and bottom outdoor all rubber mat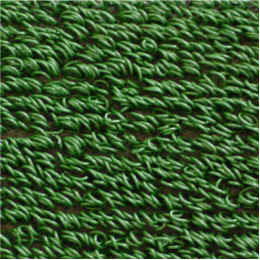 Loop Trapper
Reinforced vinyl coated nylon loop excellent dirt scrapping and
trapping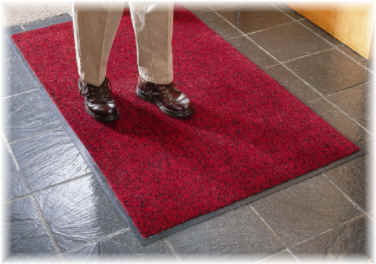 Brush Loop
Heavy Duty loop pile all syn-tex grass fiber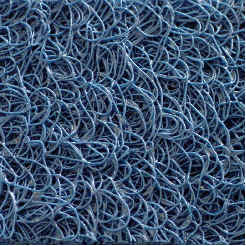 Mesh Mat (unbacked with no borders)
When you need an outdoor mat that works better
than any mat on the market available in 20 colors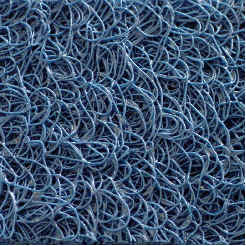 Mesh Mat (backed with borders)
Same as above only with borders and solid backing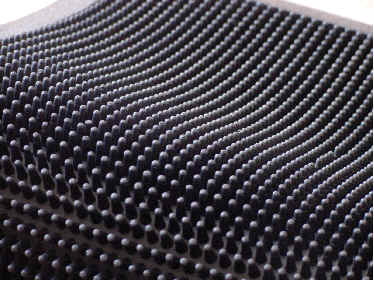 Finger Tip Mat
Heavy Duty all rubber with thousands of scraping fingers
that remove and trap dirt.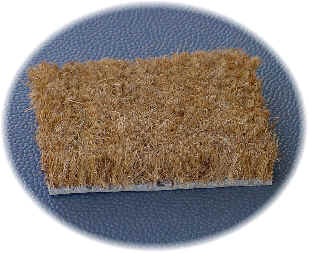 Vinyl Backed Cocoa Matting
3 thicknesses and to many sizes to count. Great as a surface
mat or for recessed areas.
Outdoor Heavy Duty Floor Mats
If you need it durable for any weather condition these are the mats

Heavy Duty CleanScrape
Probably the best outdoor entry mat on the market, available in 5 colors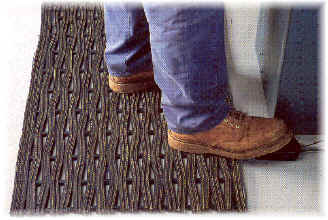 Heavy Duty Tire Mat
They don't last any longer than this. Made of recycled
rubber with reinforcing nylon cord. Several styles and a
large selection of sizes.
Vinyl Link Mat
The old standard, its been around forever. This is the solid
color page but it has a link to the logo version.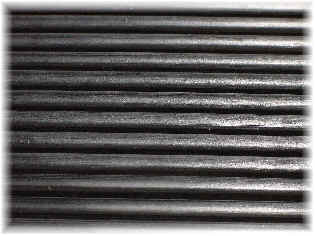 Heavy Duty Ridge Scrapper
This is no other mat available that is a durable as this one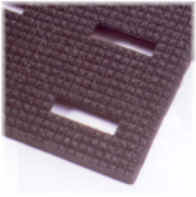 Cushion Dek with Grip Step
Pyramid top with drainage slots and an abrasive coating for
extra traction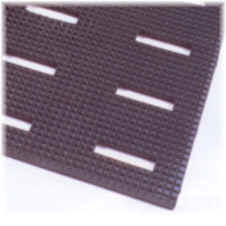 Cushion Dek
Pyramid top with drainage slots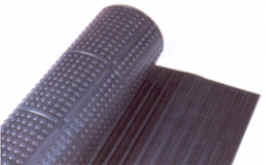 Rib Runner/Knob Top
Heavy Duty ridges with a knob bottom, reversible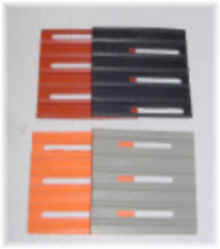 Drain-Ez Rib Runner
Heavy Duty ridges with a knob bottom and slots for drainage, reversible